Discover more from Useful Humans
Harnessing self-awareness to overcome limiting mindsets.
No Cure for Stupid in Sight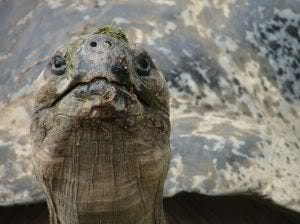 I'm not looking forward to work tomorrow. Everyone knows that I left the office early to attend a class on the dangers of vaccinations to babies and children. I fully expect someone to try goading me into a short summary so that they may laugh their clueless and scornful laughs.
Sadly, I can speak plain, logical English and still get the same blank, prehistoric stares. The look that says "you must hate doctors, society, and America" is borne on the faces of the masses when anyone challenges traditional views of medicine, diet, energy, and possibility. People with absolutely no clue as to why they disagree except for the fact that they trust the masses who believe the same.
I have nothing to offer these people. I can't cure stupid. You either practice critical thinking, or you don't. You either blindly accept tradition, or you don't. If you're fine with tradition and feel no need to question or challenge status quo, go right ahead. Ignorance is bliss... except when it's not.
This isn't to slam anyone at work so much as it is to point out the critical need nationwide for some good old fashioned logic 101. You don't have to live a perfect life. I don't live anything remotely resembling a perfect life. I know when I'm being stupid (or I have a strong suspicion). I still choose stupid in some areas. But I give myself the room to choose stupid because I recognize my path of progress and the truth that I can't fix everything that's wrong with myself all at once. I give myself some slack to work on one thing at a time.
Hear my request. Please fight against stupid. Don't accept it. When you put anything artificially made into your body, don't act like it's not completely logical that on some level it will cause you harm. Yes, prescription meds are harmful. Yes, fast food is harmful. Yes, sodas are harmful. Yes, vaccinations are harmful. Yes, your favorite store brand cheese dip is harmful. Yes, your body naturally fights off disease (and succeeds WHEN YOU TAKE CARE OF YOUR BODY!). Yes, your body is designed to process natural foods (vegetables, grains, fruits, legumes). Yes, your retirement diseases depend on your current lifestyle. You control your destiny. You have the power. You might not want it, but it's yours. Get over it. Continue to live as you choose, but don't accept stupid. Know what you are doing with your life. Take responsibility. Be an adult. Fight stupid everywhere you can.
That's my soap box. 'Nuff said.